WaziDev board
WaziDev #
WaziDev is a development board proposed by the EU H2020 WAZIHUB project which integrates the ATMega328P MCU with a serial conversion chip (CH340/341) and provides access to all pins of the MCU. It also proposes advanced features to ease integration on production-level IoT devices. It has an embedded LoRa module that allows the developers to simply develop IoT sensor nodes as well as IoT actuator nodes for their IoT applications. Coupled with WaziGate and WaziCloud platform, the developer can develop a wide range of IoT applications. The board is highly configurable to support wide range of sensors and is fully compatible with our technology ecosystem; furthermore, it is inter-operable and open to integrate with other ecosystems.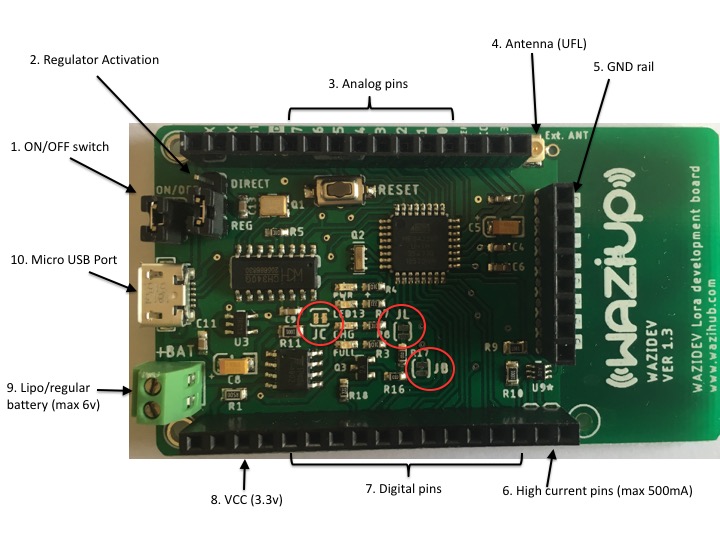 WaziDev kit #
In WAZIHUB, this kit was also proposed to provide a simple ready-to-test IoT prototyping facility.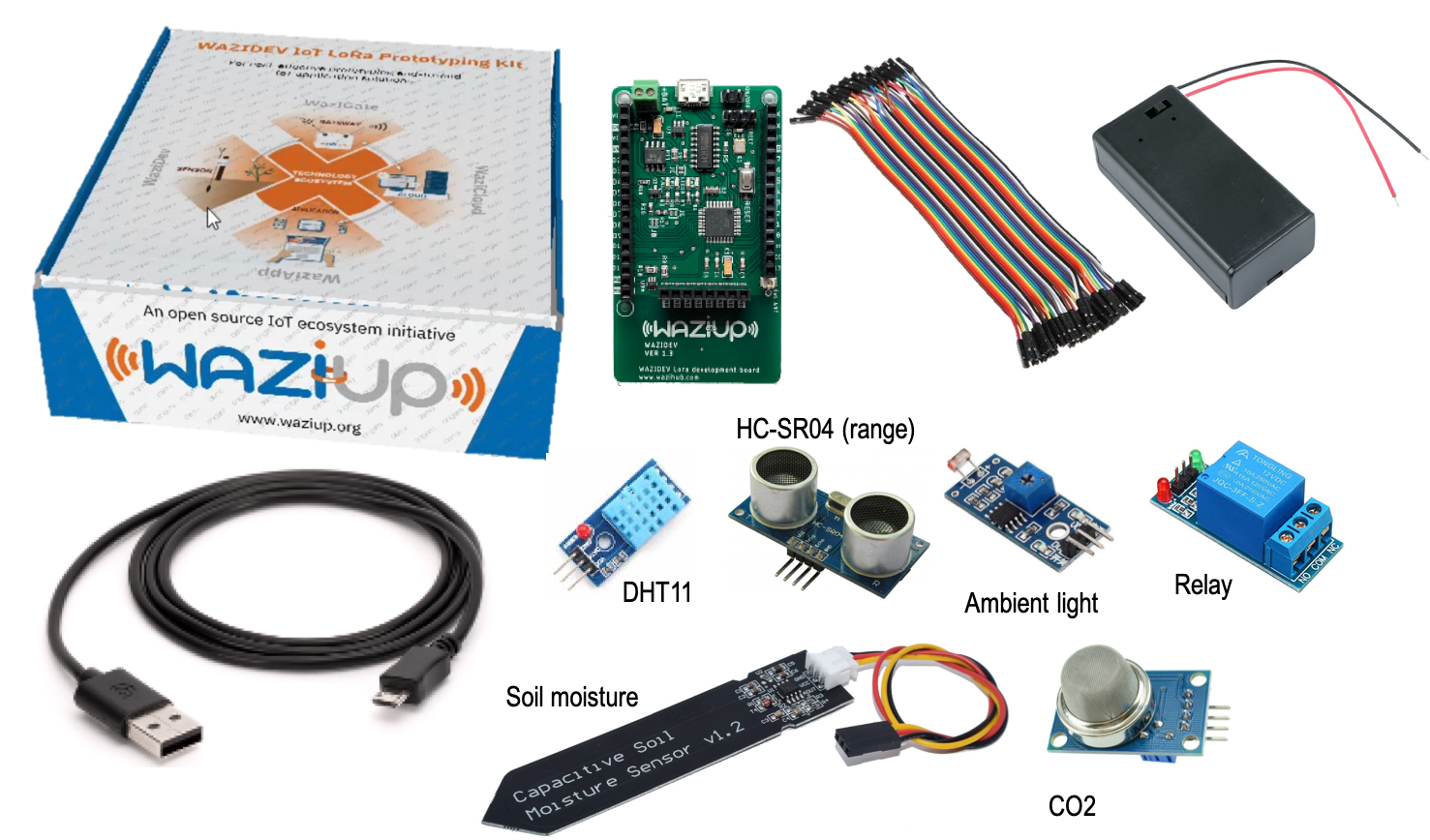 The various code example associated to the WaziDev can be found from the WaziDev GitHub repository
Latest information on WaziDev #
You can find the complete documentation on the latest version of WaziDev
here
.
Enjoy!
2019 - Muhammad Ehsan, Mamour Diop & Congduc Pham